Cerberus brings larger-than-life drums and percussion to your soundtrack. While initially recorded with three drummers, the interface allows you to layer up armies of percussive sound in an instant.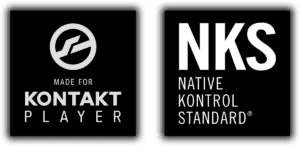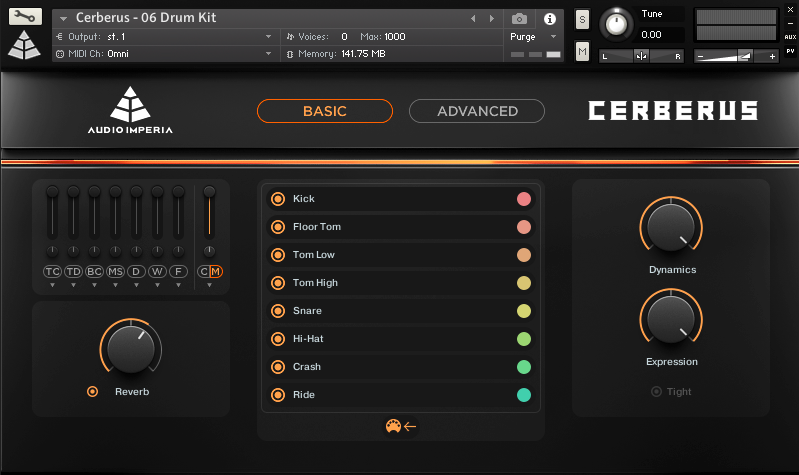 Cerberus, our innovative drum library, will take you from individual cinematic drum kit to epic ensemble powerhouse. Recorded on the same stage as our flagship library Jaeger, Cerberus delivers an easy way to build larger-than-life drum ensembles with a brand new stacking system. The library gains its name from the hard-hitting drummer trio we recorded. Cerberus allows you to take this sound and transform it into an army of players, ready to take on anything. To enhance the flexibility of the library we recorded an individual drum kit with cymbals, in addition to a thundering Gran Cassa Ensemble.
Hard Hitting Sound Design
Cerberus is all about tight and punchy drums: covering Gran Cassas, Kicks, Toms, Snares, Clacks and Clicks. We recorded a trio of players, each one playing two drums at the same time, giving you a total of 6 simultaneous sounding drums. This results in a larger-than-life sound, without losing any tightness.
We also included a powerful-sounding drum kit for all of those metal and rock projects.  Drum kits definitely have found their place in modern action music, so adding a cinematic-oriented one to Cerberus was just a must.
In true Audio Imperia style, we provide you with some really unique sound design elements to enhance your experience of the library.
You need more players? Here's an army for you
Recorded with Capellen Music Production
Cerberus delivers an easy way to build larger-than-life drum ensembles with a brand new stacking script. You can transform the hard-hitting drummer trio we used during the sessions (which gives the library its name) into an army of players, ready to crush anything standing in their way.
A magnificent set of players, an incredibly balanced room, state of the art equipment, and an exceptional team of sound engineers. Mix all of that together and you get the authentic sound of Hollywood. Right at your fingertips.
Cerberus comes loaded with a large set of tempo synced drum loops, all created from the original source material. Each loop has the low, mid, and high stems laid out on the keyboard, allowing you to layer stems to create your own combinations. For a TV or library composer who writes lots of underscore, these loops are going to be incredible time savers.
"Cerberus is impressively
punchy

, easily

customizable

, instantly

playable

and immensely fun to work with. The sound is

phenomenal

and one can get the right results in the blink of an eye. I think I just found my

new go-to

trailer drums library!"
Michał Cielecki – Composer for Video Games such as Bulletstorm, Sniper: Ghost Warrior 2, Shadow Warrior, Witcher 2 and Two Steps from Hell's "Orion" album.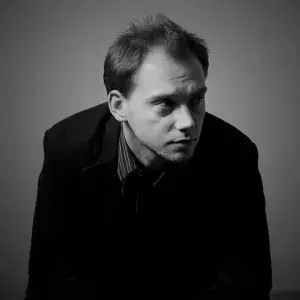 KEY FEATURES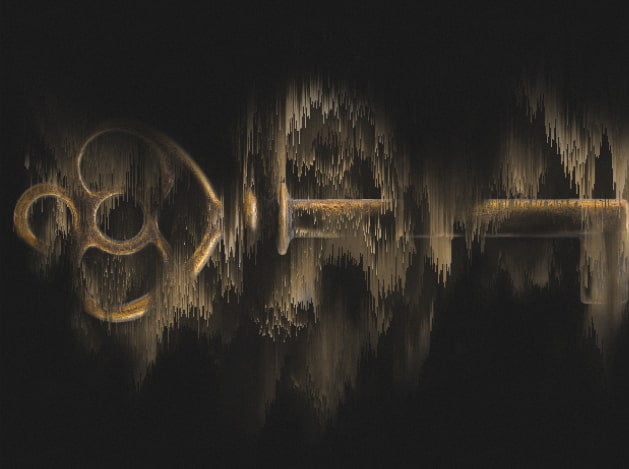 AT A GLANCE
Tight and punchy drums/percussion trio.
Made for the free Kontakt Player, Version 6.3.2 or higher.
NKS compatible.
7 mic positions, 2 ready-to-go mixes and 3 fantastic sounding epic mixes.
Hits, Sustained Rolls and Crescendo Rolls.
Loops and Sound Design.
Approximately 19.51 GB installed (NCW format).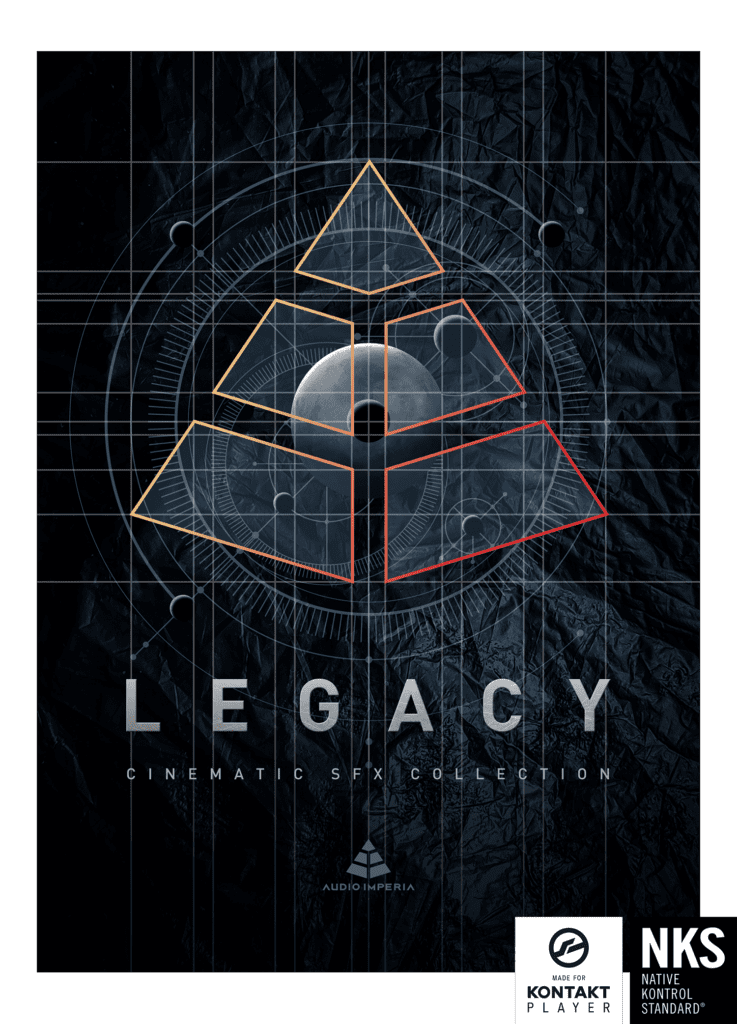 Legacy
Cinematic SFX Collection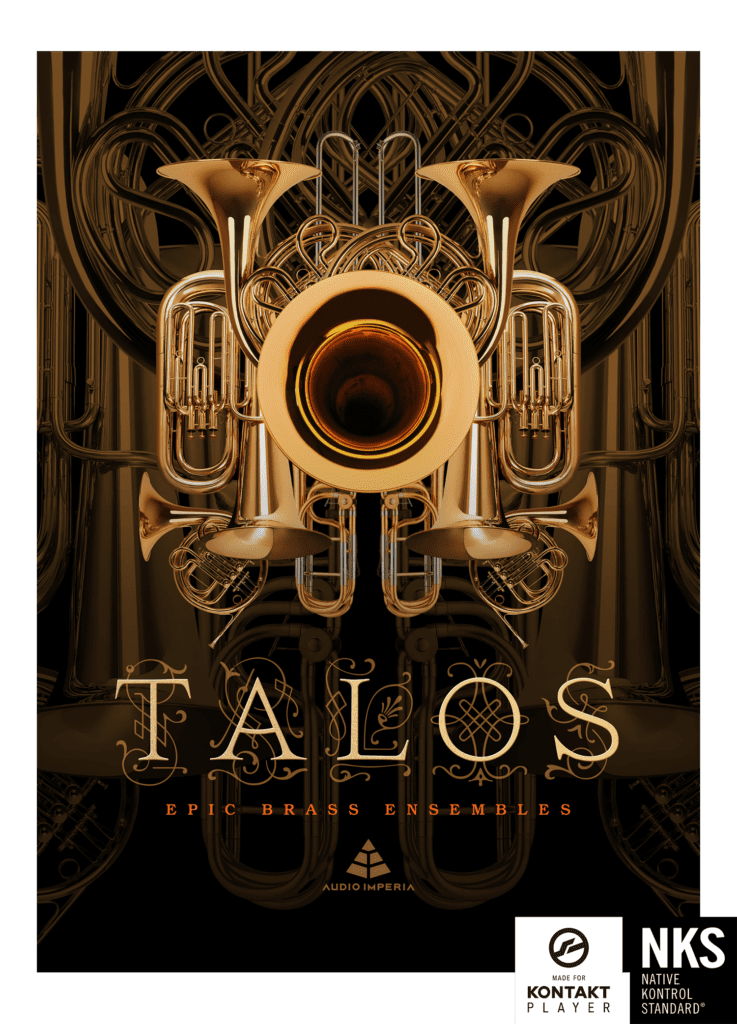 Talos
Epic Brass Ensembles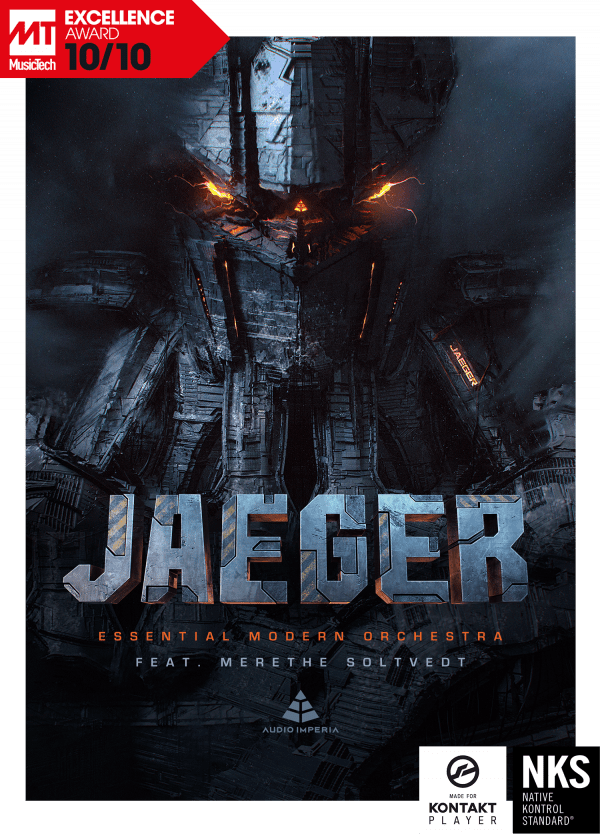 Jaeger
Essential Modern Orchestra
The Full Details: What's Included
Ensemble Drums
Gran Cassa Ensemble

Hit
Sustained Roll
Crescendo Roll 1s
Crescendo Roll 2s
Crescendo Roll 4s

Kick Ensemble
Tom Low Ensemble
Tom Mid Ensemble
Tom High Ensemble
Snare Ensemble
Clack Ensemble
Click Ensemble
Drum Kit
Kick
Floor Tom

Hit
Sustained Roll
Crescendo Roll 1s
Crescendo Roll 2s
Crescendo Roll 4s

Tom Low

Hit
Sustained Roll
Crescendo Roll 1s
Crescendo Roll 2s
Crescendo Roll 4s

Tom High

Hit
Sustained Roll
Crescendo Roll 1s
Crescendo Roll 2s
Crescendo Roll 4s

Snare

Hit
Sustained Roll
Crescendo Roll 1s
Crescendo Roll 2s
Crescendo Roll 4s

Hi-Hat
Crash
Ride
Sound Design
Atonal Atmos (x20)
Atonal SFX (x20)
Tonal Atmos (x20)
Tonal Hits (x20)
Mic Techniques
Top Condenser Microphone
Top Dynamic Microphone
Bottle Condenser Microphone
Mid Side Microphone
Decca Tree Microphone
Wide Microphone
Far Microphone
Dynamic Layers
Up to 3 in Long Articulation
Up to 9 in Short Articulations
Round Robins
1 in Long Articulation
Up to 9 in Short Articulations