The Ultimate Modern Hybrid Orchestra
Orchestral Power Meets Hybrid Sound Design Intensity
From the German word for "hunter", Jaeger is a brawny and agile hybrid orchestral instrument with modernity at its core. Designed to fire up scores with a loudly dramatic flair, this is the tool that does it all.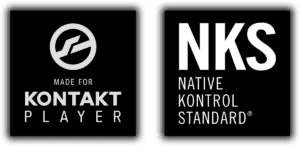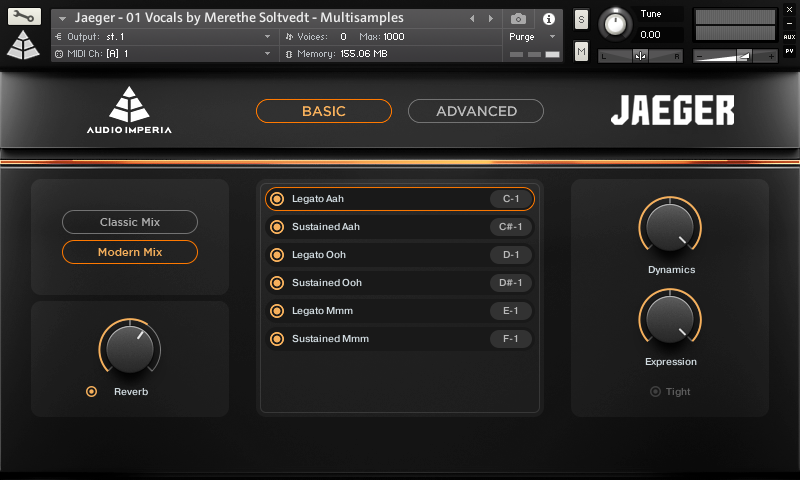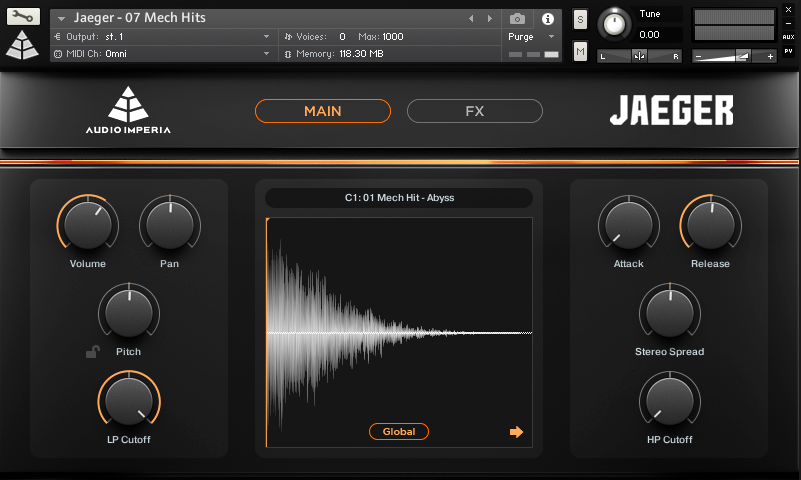 Jaeger is the first release in a series of orchestral instruments that will usher you into a new era of modern cinematic music. As composers, we constantly find ourselves chasing that next creative spark, but our short deadlines don't always allow us the time to let inspiration hit. Jaeger solves this problem: simply explore our diverse range of patches and the music will follow.
The Ultimate Comprehensive Package
Cutting Edge Sound Design
Intimately Recorded Syllables that effortlessly transition from one to another
Elevate your compositions with the ethereal vocals of Merethe Soltvedt. Spanning Ahhs, Oos, to Mms, and legato samples that are nothing short of mesmerizing.
AAA film and trailer sound effects: intense braaams, risers, gritty synth pulses, atmospheres, mechanized hybrid FX. No post-processing needed!
An Iconic Vocalist at your Fingertips
Merethe Soltvedt is an award-winning vocalist who has performed for composers such as Jeff Broadbent, Henry Lai, Tom Salta, Ivan Torrent and companies like Brand X, Two Steps From Hell, and Ghostwriter Music. A truly unique and very angelic voice that will add a whole other dimension to your music.
Hard Hitting Sound Design
A soundtrack writer's dream! Jaeger contains a complete sound design library with a wide variety of hard-hitting and action/hybrid-focused drones, sfx, braaams, risers, and so much more.
Jaeger contains a full-on sound design suite with 12 categories and 14 patches: Braaams, Drones, Ethnic Flute SFX, 2x Hits, Mech Braaams, Mech Hits, Mech SFX, Pads, Pings, Pulses (120, 60), Risers, and Whooshes.
Made by some of the best sound designers in the industry, with years of real-world experience creating sounds for blockbuster campaigns.
The sound design engine allows you to further customize each sound to your liking, to perfectly match it to your project and your needs.
Capellen Music Production is an industry-recognized Film and Pop Symphony Expert. To date, Capellen has produced music for many film and record companies, including Warner Music, EMI Classic, Disney/Pixar, Maxis/Electronic Arts, Broadway Theatre, Two Steps From Hell, etc., and its recordings are considered as state of the art within the industry.
KEY FEATURES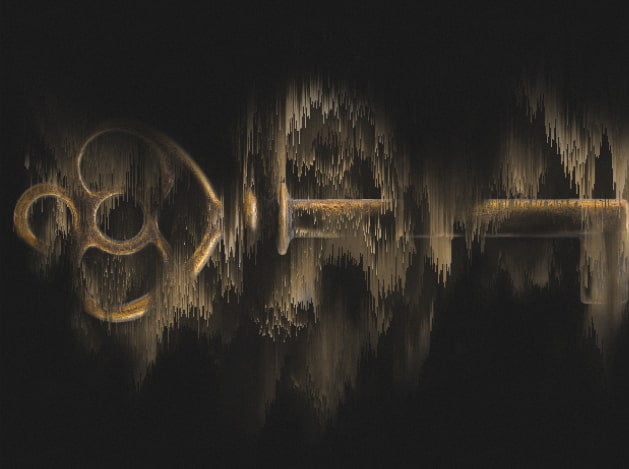 AT A GLANCE
Made for the free Kontakt Player, Version 6.3.2 or higher.
NKS compatible.
4 mic positions and 2 ready-to-go mixes: Classic, Modern.
True Legato articulations.
Approximately 52.5 GB installed (NCW format).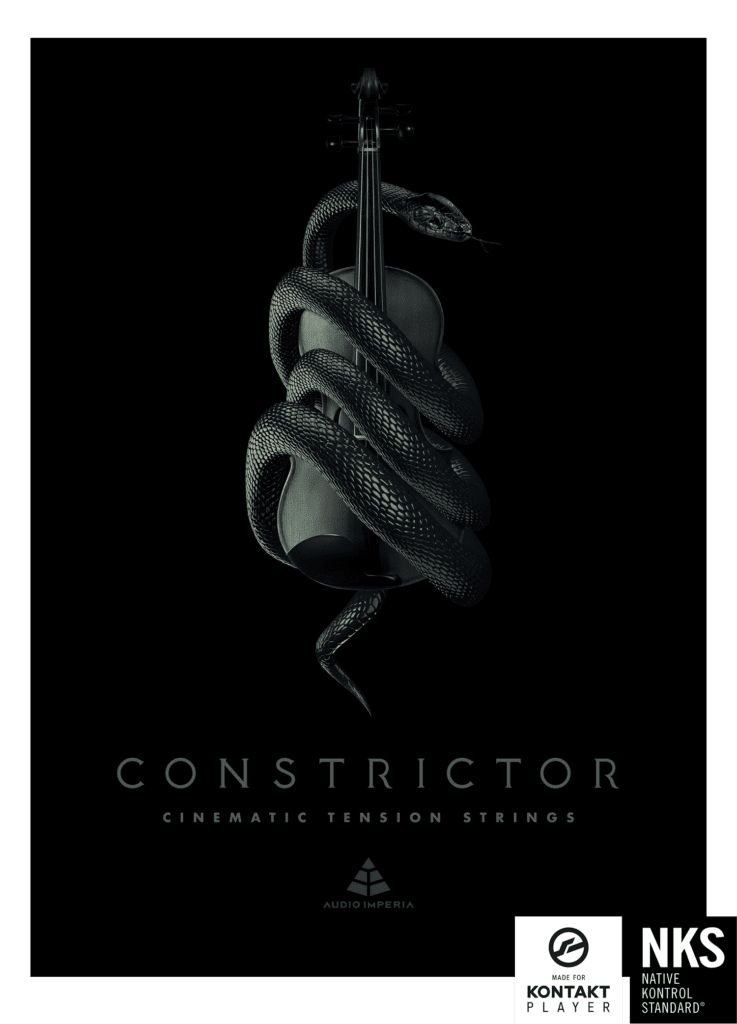 Constrictor
Cinematic Tension Strings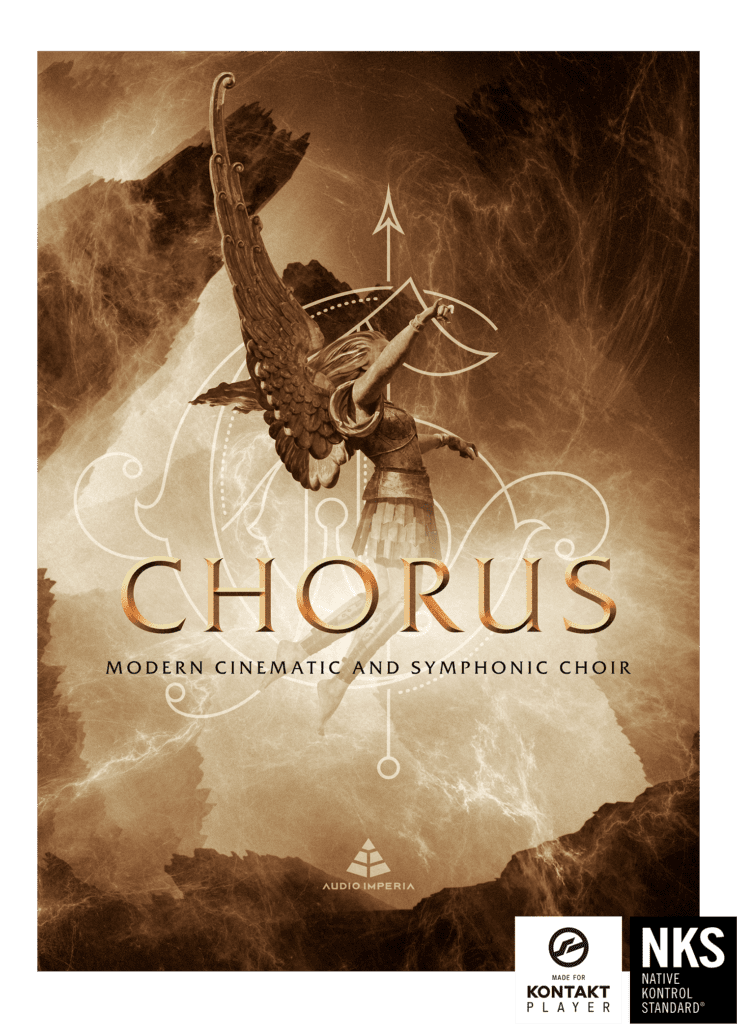 Chorus
Modern Cinematic and Symphonic Choir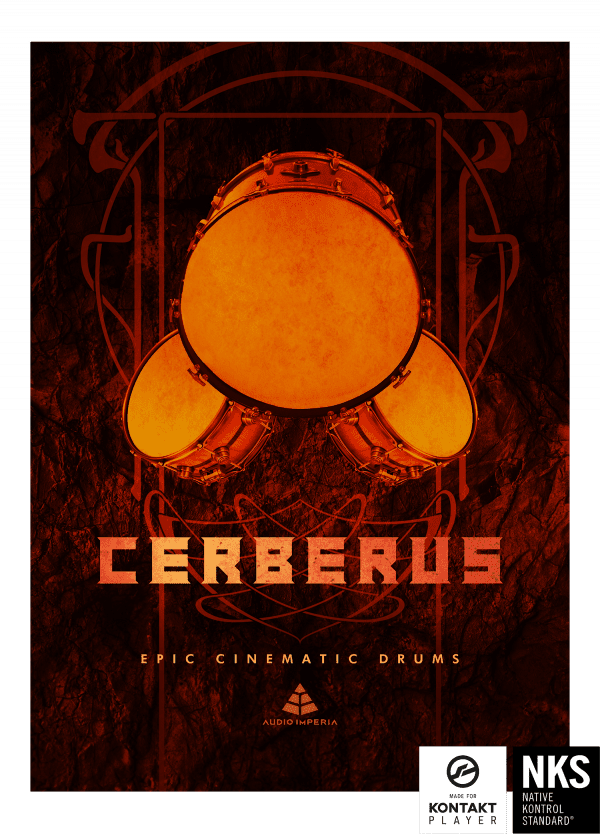 Cerberus
Epic Cinematic Drums
The Full Details: What's Included
16 Violins
– Legato (NV-V)
– Sustained (NV-V)
– Tremolo
– Spiccato
– Staccato
– Portato
– Col Legno
– Bartok Pizzicato
– Performance Patch (NV-V)
10 Violas
– Legato (NV-V)
– Sustained (NV-V)
– Tremolo
– Spiccato
– Staccato
– Portato
– Col Legno
– Bartok Pizzicato
– Performance Patch (NV-V)
6 Celli
– Legato (NV-V)
– Sustained (NV-V)
– Tremolo
– Spiccato
– Staccato
– Portato
– Col Legno
– Bartok Pizzicato
– Performance Patch (NV-V)
4 Double Basses
– Sustained (NV-V)
– Tremolo
– Spiccato
– Staccato
– Portato
– Col Legno
– Bartok Pizzicato
– Performance Patch (NV-V)
3 Trumpets
– Legato
– Sustained
– Staccatissimo
– Staccato
– Portato
– Performance Patch
6 Horns
– Legato
– Sustained
– Staccatissimo
– Staccato
– Portato
– Performance Patch
4 Trombones
– Legato
– Sustained
– Staccatissimo
– Staccato
– Portato
– Performance Patch
2 Tubas
– Sustained
– Staccatissimo
– Staccato
– Performance Patch
12 French Horns
– Sustained
– Staccatissimo
– Performance Patch
Low Brass
– Sustained
– Staccatissimo
– Performance Patch
2 Gran Cassas
– Hit
– Sustained Roll
– Crescendo Roll 2s
– Crescendo Roll 4s
2 Toms Low
– Hit
– Sustained Roll
– Crescendo Roll 2s
– Crescendo Roll 4s
2 Toms High
– Hit
– Sustained Roll
– Crescendo Roll 2s
– Crescendo Roll 4s
2 Snares Low
– Hit
– Rim Hit
– Sustained Roll
– Crescendo Roll 2s
– Crescendo Roll 4s
2 Snares High
– Hit
– Rim Hit
– Sustained Roll
– Crescendo Roll 2s
– Crescendo Roll 4s
Taiko Low
– Hit
– Rim Hit
– Sustained Roll
– Crescendo Roll 1s
– Crescendo Roll 2s
– Crescendo Roll 4s
Taiko Mid
– Hit
– Rim Hit
– Sustained Roll
– Crescendo Roll 1s
– Crescendo Roll 2s
– Crescendo Roll 4s
Taiko High
– Hit
– Rim Hit
– Sustained Roll
– Crescendo Roll 1s
– Crescendo Roll 2s
– Crescendo Roll 4s
Tam Tam
– Hit
– Sustained Roll
– Crescendo Roll 1s
– Crescendo Roll 2s
– Crescendo Roll 4s
Multi Samples
– Legato Aah
– Sustained Aah
– Legato Ooh
– Sustained Ooh
– Legato Mmm
– Sustained Mmm
Phrases – 120bpm
Up Scales – 90bpm
Breathes
– Braaams
– Drones
– Ethnic Flute SFX
– Hits by Bryan Leach
– Hits by Joshua Crispin
– Mech Braams
– Mech Hits
– Mech SFX
– Pads
– Pings
– Pulses – 120bpm
– Pulses – 60bpm
– Risers
– Whooshes
PRE-ORCHESTRATED ENSEMBLES
16 Violins + 10 Violas 8va
Legato (NV-V)
Sustained (NV-V)
Tremolo
Spiccato
Staccato
Portato
Col Legno
Bartok Pizzicato
Performance Patch (NV-V)
6 Celli + 4 Double Basses 8va
Sustained (NV-V)
Tremolo
Spiccato
Staccato
Portato
Col Legno
Bartok Pizzicato
Performance Patch (NV-V)
Sustained (NV-V)
Tremolo
Spiccato
Staccato
Portato
Col Legno
Bartok Pizzicato
Performance Patch (NV-V)
PRE-ORCHESTRATED ENSEMBLES
3 Trumpets + 6 French Horns 8va 
Legato
Sustained
Staccatissimo
Staccato
Portato
Performance Patch
3 Trumpets + 6 French Horns 8va 
Sustained
Staccatissimo
Staccato
Performance Patch
Mic Techniques
Spot
Close
Decca Tree
Far
Mic Mixes
Scott Michael Smith Mix
Classic Mix
Modern Mix
Dynamic Layers
Up to 3 in Legato Articulations
Up to 3 in Long Articulation
Up to 3 in Short Articulations
Round Robins
1 in Legato Articulations
1 in Long Articulation
5 in Short Articulations