Embrace the essence of romance, elegance, and passion with Dolce – a transformative journey into the world of chamber strings. Collaboratively envisioned with Jasper Blunk from Performance Samples, Dolce is not just a sound; it's a story waiting to be told.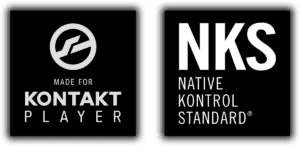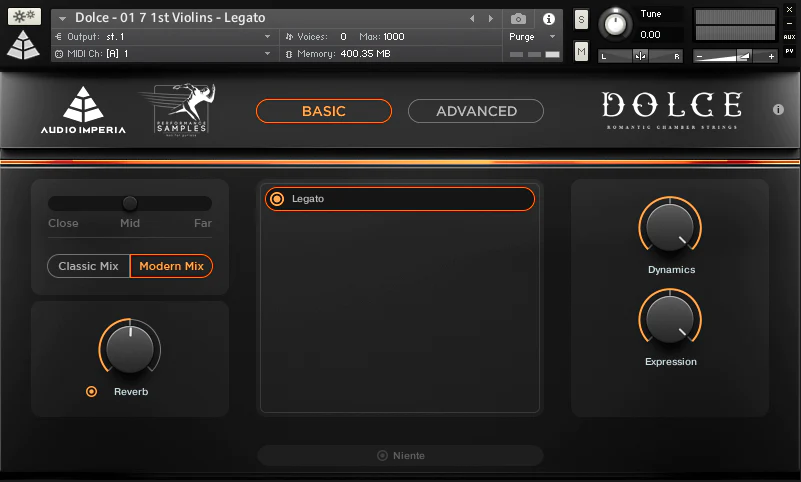 Dolce is our definitive Romantic Chamber Strings library with
7 1st Violins
5 2nd Violins
4 Violas
3 Celli
3 Double Basses
With our ensemble of world-class musicians – whom we've collaborated with on many other sessions – we invite you to not just listen, but to feel – to experience the warmth and the nostalgia.

Crafted with Heart and Soul
From Vintage Tales to Modern Stories
Dolce provides the dexterity to journey from whisper quiet to majestic grandeur. Deeply sampled with up to 8 dynamic layers and 8 Round Robins – It's the language of deep emotions, translated into music.
All the individual sections to write detailed chamber strings music: 7 1st Violins, 5 2nd Violins, 4 Violas, 3 Celli, 3 Double Basses and Ensemble Patches.
The multiple microphone positions and mixes allow you to traverse time, reliving Hollywood's golden age romances or crafting modern-day love tales. It's not just about sound; it's about feelings, memories, and moments.
Harmonized Expertise: The Power of Two
In Dolce, the intellect of two maestros converge. Audio Imperia and Performance Samples, led by the gifted Jasper Blunk, come together, fusing knowledge, passion, and vision.
Recorded in the same hall as Fluid Woods, Fluid Brass, and Performance Samples' Pacific, Caspian, and  Con Moto, Dolce harmoniously complements the grandeur of Pacific while mirroring the lushness synonymous with Areia.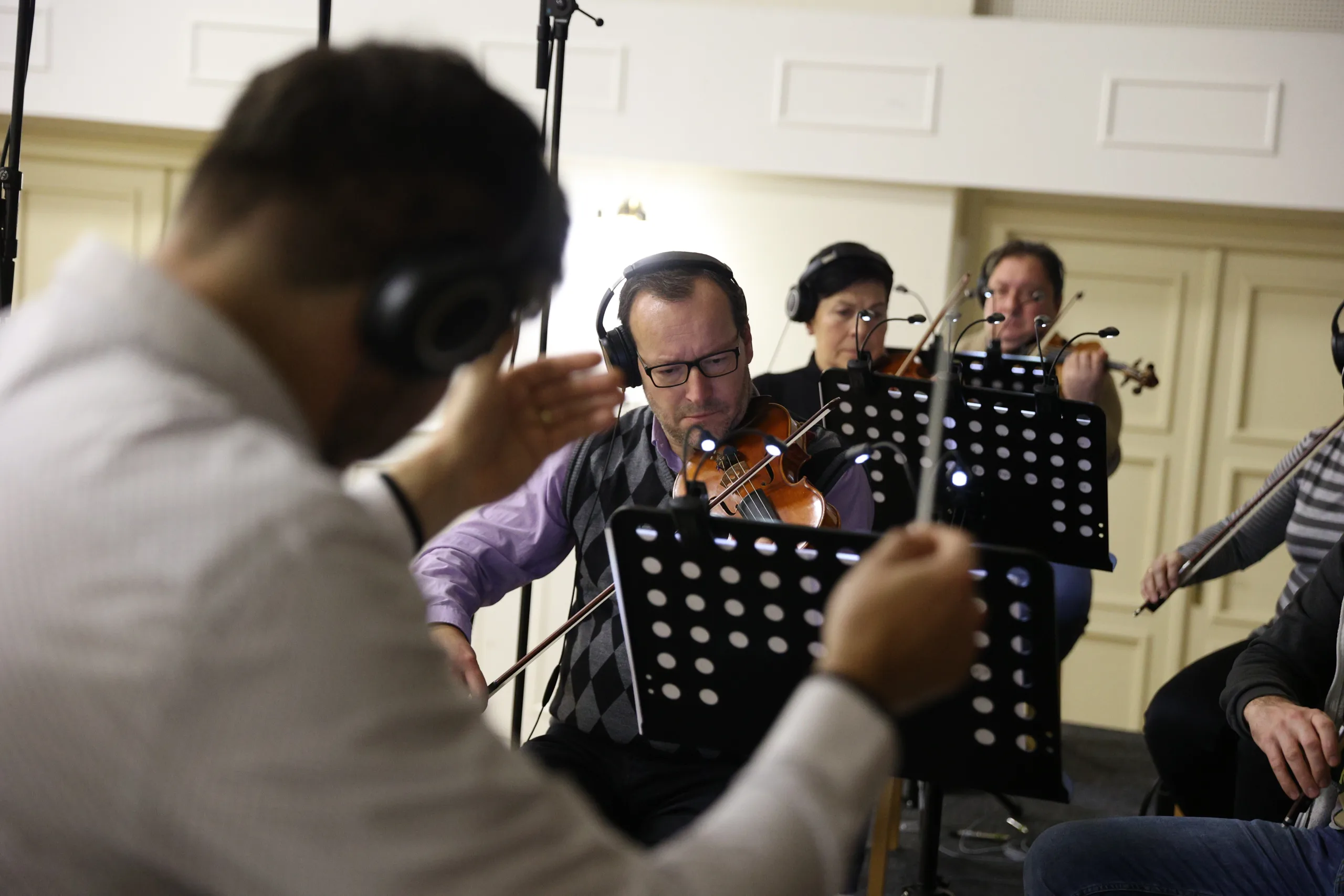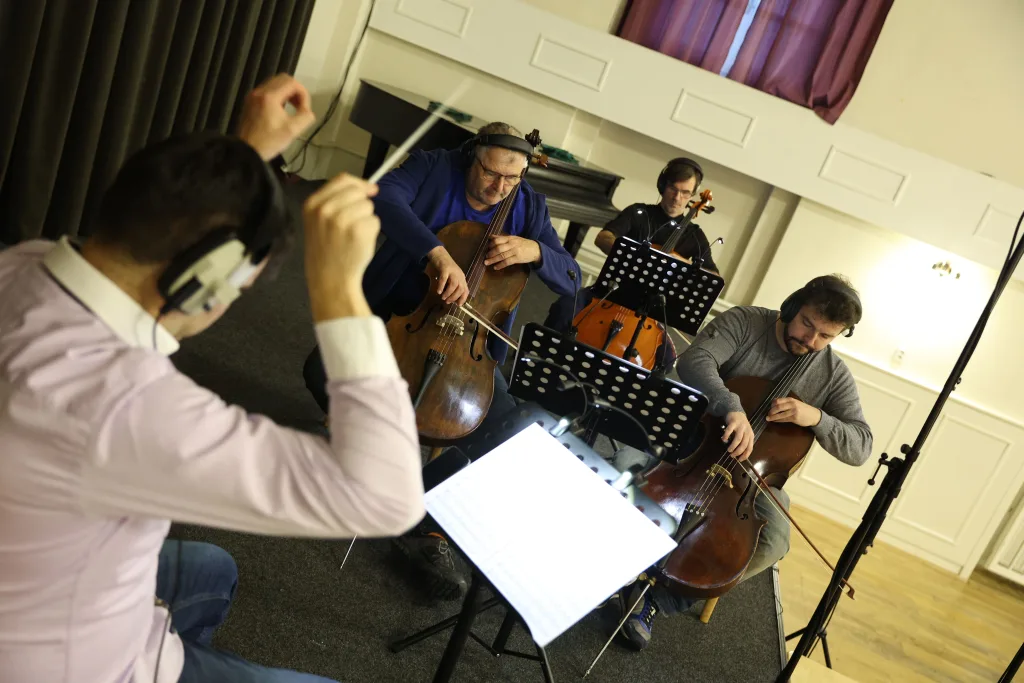 A Testament to Perfection.
Our dedication to excellence remains unwavering. Each sample in Dolce is meticulously curated, undergoing rigorous refinement to ensure unparalleled sonic beauty. This attention to detail promises an unparalleled musical experience—flawless, synchronized, and breathtakingly realistic.
With Dolce, you're not just composing; you're storytelling.
Jean-Gabriel Raynaud
Wolcen – Lords of Mayhem
"It is just superb that Dolce as a chamber-sized library has the ability to also achieve a symphonic sound with subtle microphone adjustments! The shorts in particular are a personal favorite of mine. Additionally, the ability to pair Dolce with Performance Samples' symphonic size "Pacific Strings" puts it in a league of its own."
Matthew Fisher
Trailer Music for Avatar, Andor, Hogwarts Legacy
"Dolce is such a much needed addition to my palette. The library sounds so organic and full when played alone, but can blend perfectly on top of my other libraries for a more focused and realistic timbre. Beyond that, Dolce is instantly inspiring to write with and incredibly versatile. It can single handedly carry the weight of a beautiful romantic section, but also be a powerhouse when writing in the context"
Pieter Schlosser
Destiny 2, Secrets of Sulphur Springs
"I was excited when I heard Audio Imperia and Performance Samples were creating a chamber string library but I did not expect to be bowled over by it the way that I was. What I find fascinating is how incredibly flexible the library can sound. I found it immediately inspiring and very playable from the first note I played. They've truly outdone themselves and this library is now a permanent fixture in my template."
Arn Andersson
Co-Founder of Evenant
"I love how nuanced and responsive each articulation is. Legatos are so playable and inspiring, pizzicatos go all the way from warm velvet to nearly bartok pizz grit, marcatos are the most playable I've ever tried. My demo was literally written in 5 or so improvised takes – first ensemble patch, then cello, violin and viola, and all the intertwining voices was so easy to do live on the go, and then tweaked timings and CC values, but it was ridiculously easy to work with."
KEY FEATURES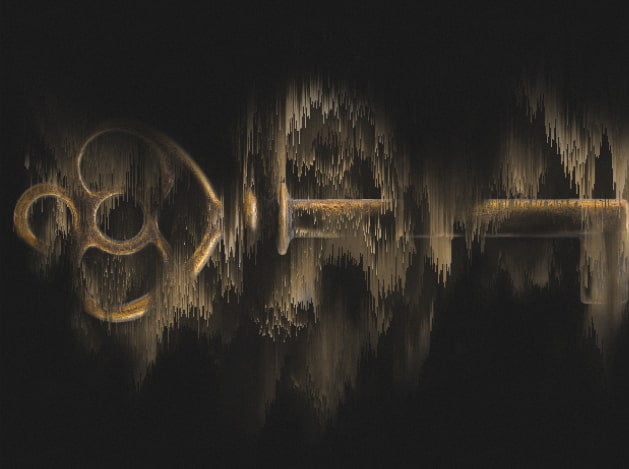 AT A GLANCE
Made for the free Kontakt Player, Version 6.7.1 or higher.
NKS compatible.
7 1st Violins, 5 2nd Violins, 4 Violas, 3 Celli, and 3 Double Basses.
4 mic positions (Close, A/B, Wide/Outriggers, Ambient) and 2 ready-to-go mixes (Classic, Modern).
Individual Instrument Sections and Full Ensembles.
Wide range of articulations.
Expressive Legato that captures the sound of the golden era of Hollywood film music.
Approximately 80 GB installed (NCW format).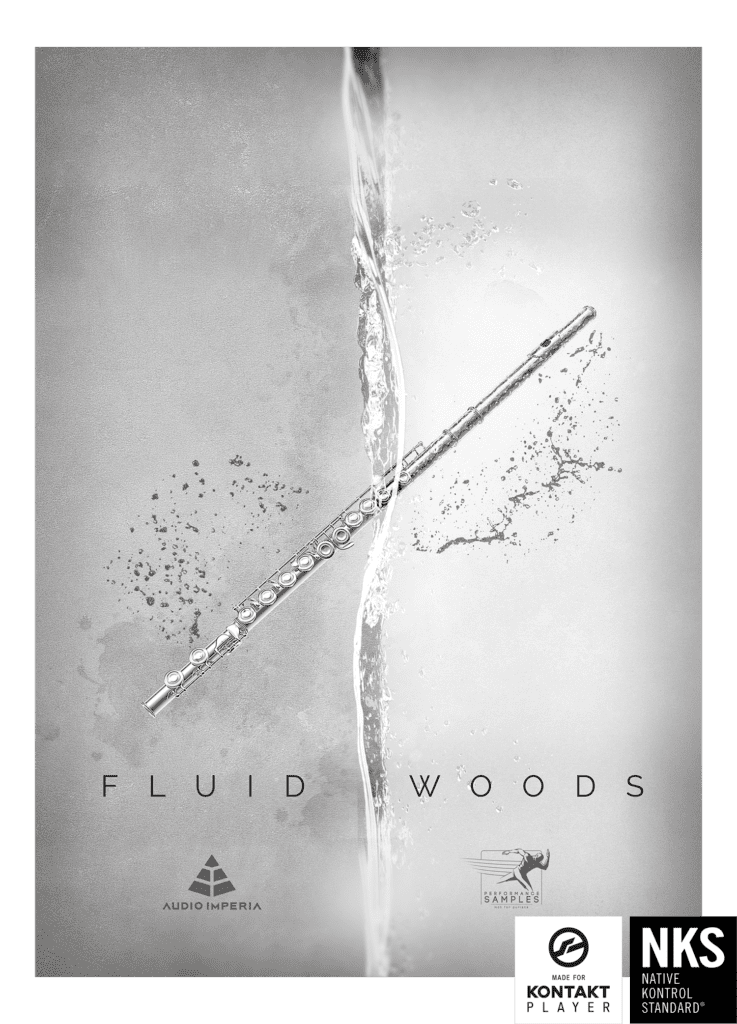 Fluid Woods
Cinematic Woodwind Shorts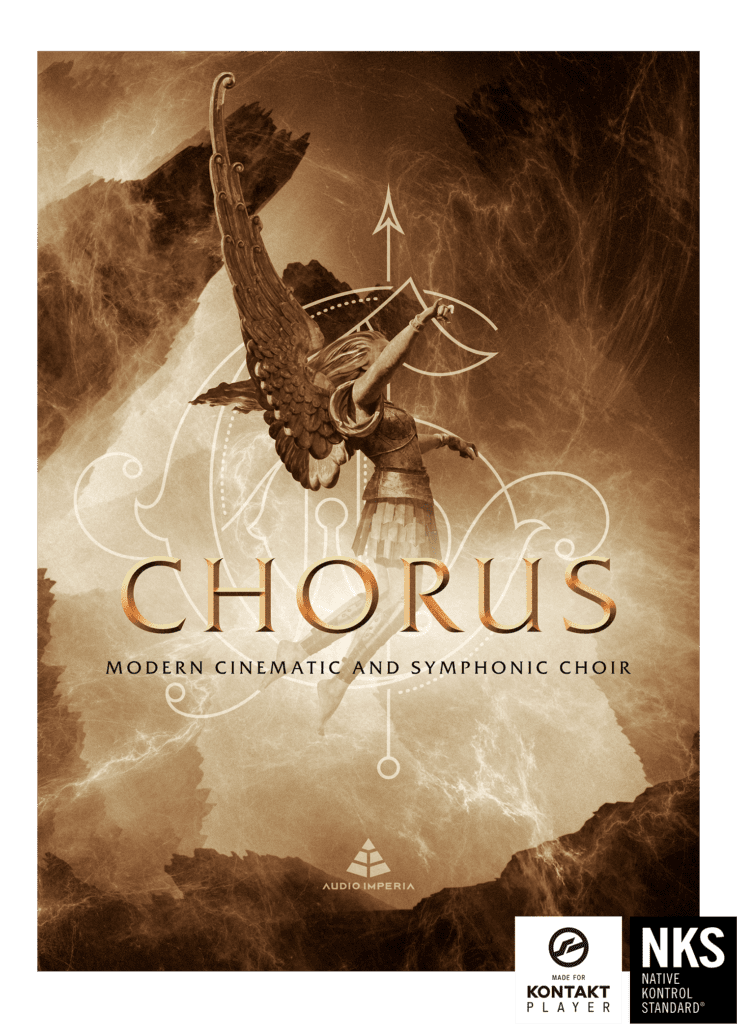 Chorus
Modern Cinematic and Symphonic Choir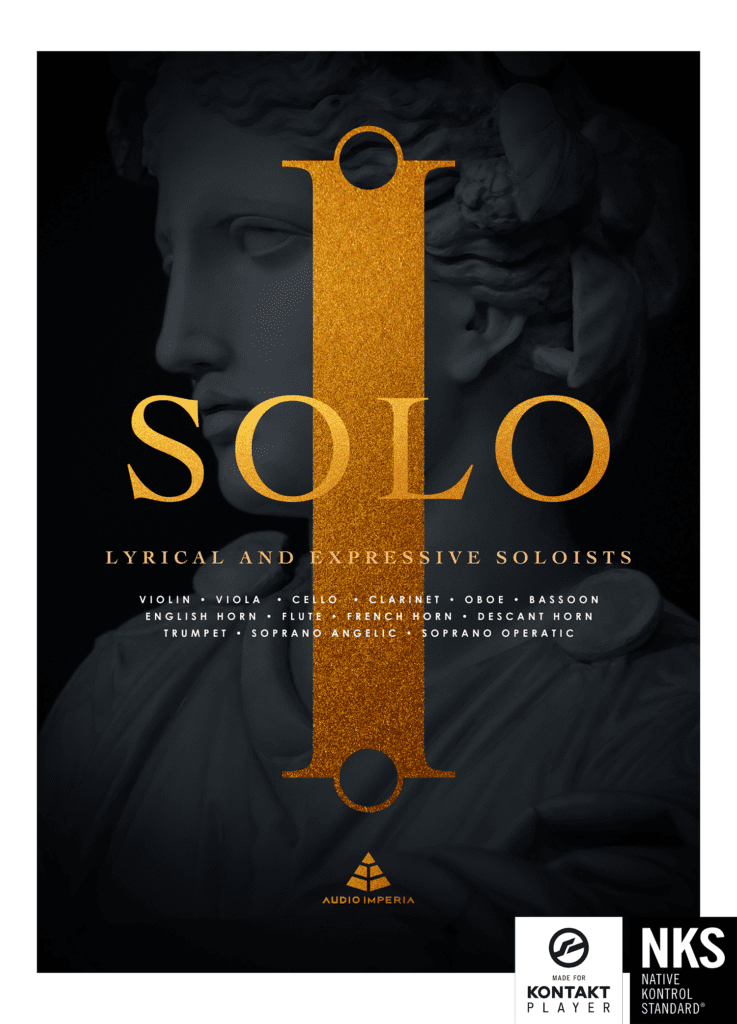 Solo
Lyrical and Expressive Soloists
The Full Details: What's Included

7 First Violins
5 Second Violins



Legato
Sustained
Sustained Con Sordino
Harmonics
Spiccato
Energetic Shorts
Staccato
Marcato
Pizzicato
Tremolo
Tremolo Sul Pont
Trill Half Tone
Trill Whole Tone
2nd Violins also include:
Fast Staccato
Frog Staccato FFF
Legato
Sustained
Sustained Con Sordino
Harmonics
Spiccato
Staccato
Marcato
Pizzicato
Tremolo
Tremolo Sul Pont
Trill Half Tone
Trill Whole Tone
Legato
Sustained
Sustained Con Sordino
Harmonics
Spiccato
Energetic Shorts
Staccato
Marcato
Pizzicato
Tremolo
Tremolo Sul Pont
Trill Half Tone
Trill Whole Tone
Legato
Sustained
Sustained Con Sordino
Harmonics
Spiccato
Staccato
Marcato
Pizzicato
Tremolo
Tremolo Sul Pont
Trill Half Tone
Trill Whole Tone
Mic Techniques
Close
AB
Wide / Outrigger
Ambient
Dynamic Layers
Up to 8 for Legato Articulations
Up to 8 for Long Articulations
Up to 8 for Short Articulations
Round Robins
1 for Legato Articulations
Up to 8 for Short Articulations