The ultimate choral companion product
We are very pleased to announce the latest edition to our Chorus lineup – Chorus FX. Recorded in the same space, and with the same 48-piece choir as the rest of Chorus, Chorus FX adds an extra dimension to your choral arsenal.
Included are an extensive set of Male, Female, and Full Ensemble effects. Loops that keep you enchanted, risers that build anticipation, shorts that punctuate, and sustained effects that leave a lasting impact.
Chorus FX is not just about expanding your sound palette, it's about crafting immersive musical narratives with unparalleled vocal textures.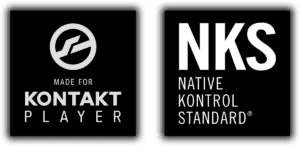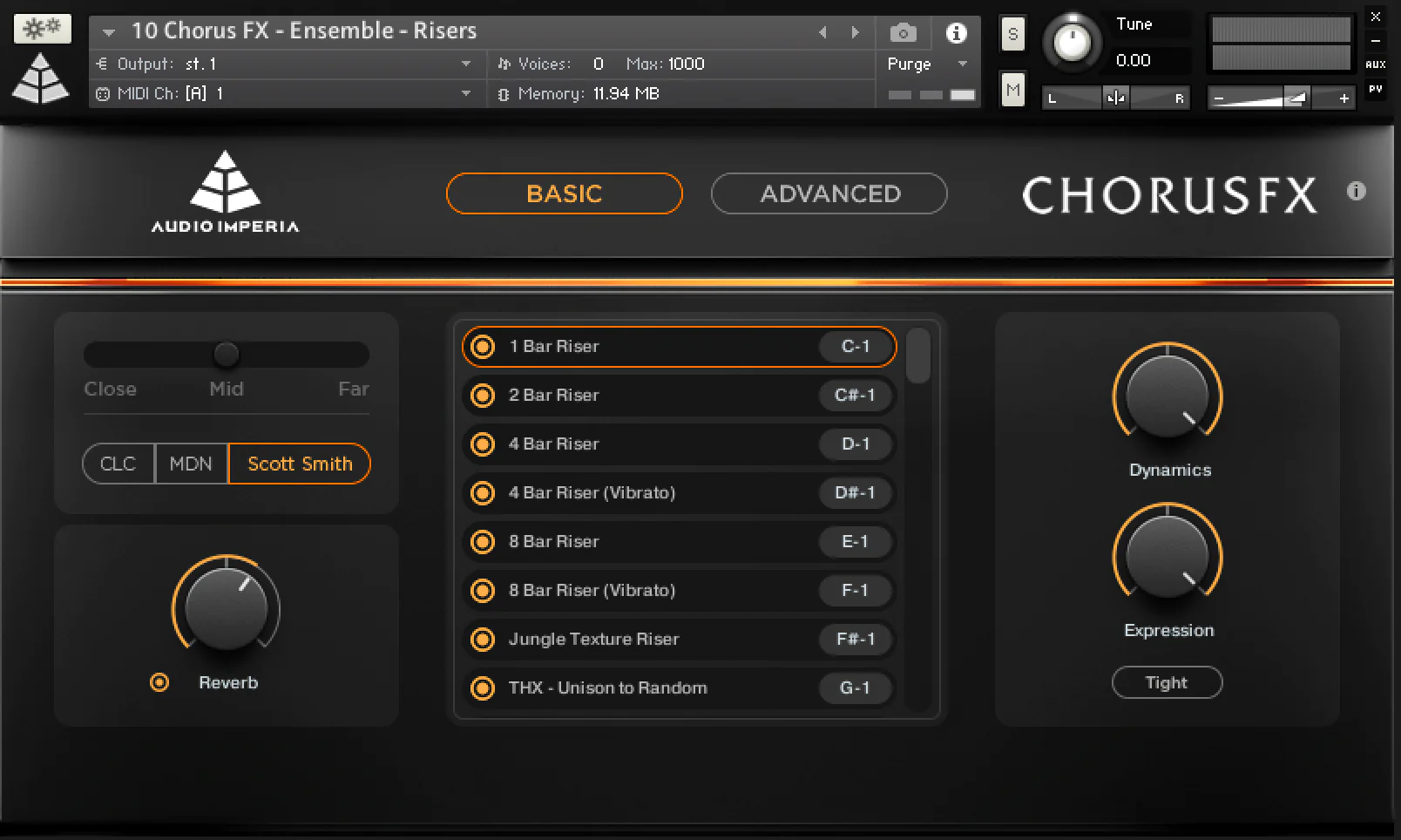 Bring a New Sound to Your Choral Productions
Comprehensive and Inspiring
The Ultimate Companion Product
The Signature Sound of Hollywood
With over 40 articulations that range from loops, risers, shorts and sustains, there's a host of possibilities for your choral compositions.
Recorded in the same room as Chorus with Budapest Scoring: An incredible team of contractors, musicians, and sound engineers. A true recipe for success.
Our popular signature mix with Two-time Grammy Award-winning Hollywood mixing and recording engineer Scott Michael Smith, matching that out of the box cinematic sound you've come to love from Chorus.
Signature Mix: Scott Michael Smith | 2x Grammy Award Winner
Recorded with Budapest Scoring.
Scott Michael Smith is a two-time Grammy Award-winning recording engineer, producer, and score mixer.

Scott has recorded and/or mixed scores for The Revenant, The Handmaid's Tale, Mank with Trent Reznor and Atticus Ross, The Invisible Man, Star Wars Ahsoka, Marvel Secret Invasion, Moon Knight, Dungeons & Dragons: Honor Among Thieves, as well as many other films and televisions shows. Scott has also had a prolific career in the record industry working with artists ranging from John Mayer to Katy Perry.

Scott provided a signature mix mic for Chorus and Chorus FX, that really brings the sound of modern film music to the library.

Recorded with Budapest Scoring – A world-class orchestra.

Budapest Scoring has become a sought-after destination for film scoring sessions and has worked on projects with renowned composers such as Jerry Goldsmith, Michel Legrand, Alan Menken, Ennio Morricone, Alan Silvestri, Kevin Kiner, Danny Elfman, and many others.

Recorded with 24 women and 24 men at the wonderful Rottenbiller recording stage. An incredible team of contractors, musicians, and sound engineers. A true recipe for success.
Crossgrade At a Later Date
Purchasing either Chorus FX and Chorus Lite Edition qualifies you for a credit toward the Full version of Chorus.
When you decide to upgrade your product, your purchase price of Chorus FX Edition will be automatically added as a discount to the full version of Chorus. As long as you are logged in, you will see your unique price within our store on future visits.
This discount will be available throughout the year, on top of any seasonal sale events, or product discounts there may be.
Please note, this crossgrade discount is only available if both the full product and crossgrade product are purchased through our web store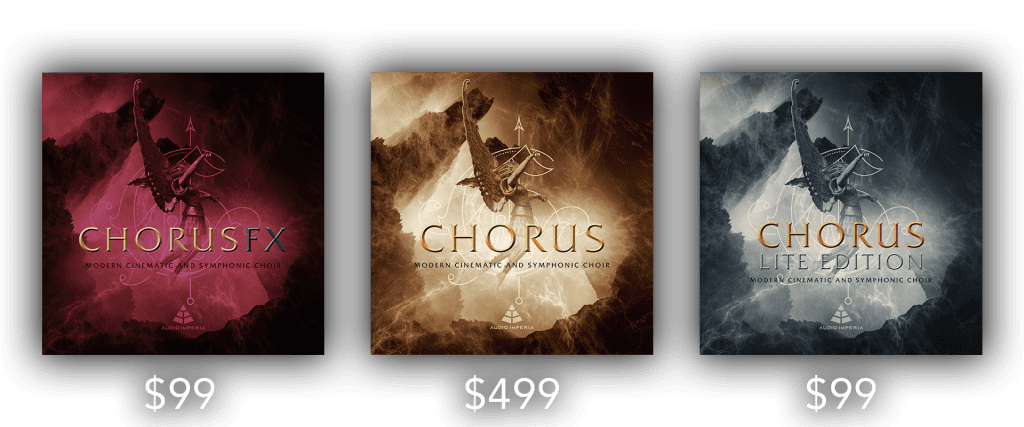 KEY FEATURES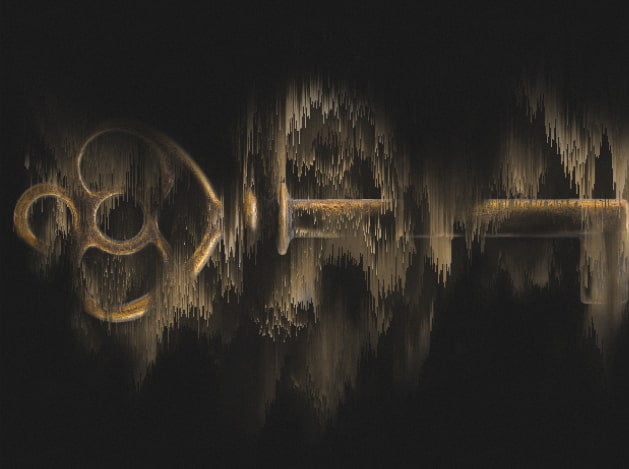 AT A GLANCE
Made for the free Kontakt Player, Version 6.7.1 or higher.
NKS ready.
All-new recorded choir effects. 24 Women, 24 Men. Recorded with the same singers used for Chorus and Chorus Lite Edition.
Chorus FX can be purchased on its own. But good news! It's now part of the full Chorus package priced at $499. If you already own Chorus, you'll receive the Chorus FX update for free! Just reinstall Chorus (V1.1) through Native Access to get it.
3 ready-to-go mixes: Classic Mix, Modern Mix, and Scott Michael Smith Mix.
Comprehensive set of choir effects articulations for both men, women, and ensemble.
Approximately 2.66 GB installed (NCW format).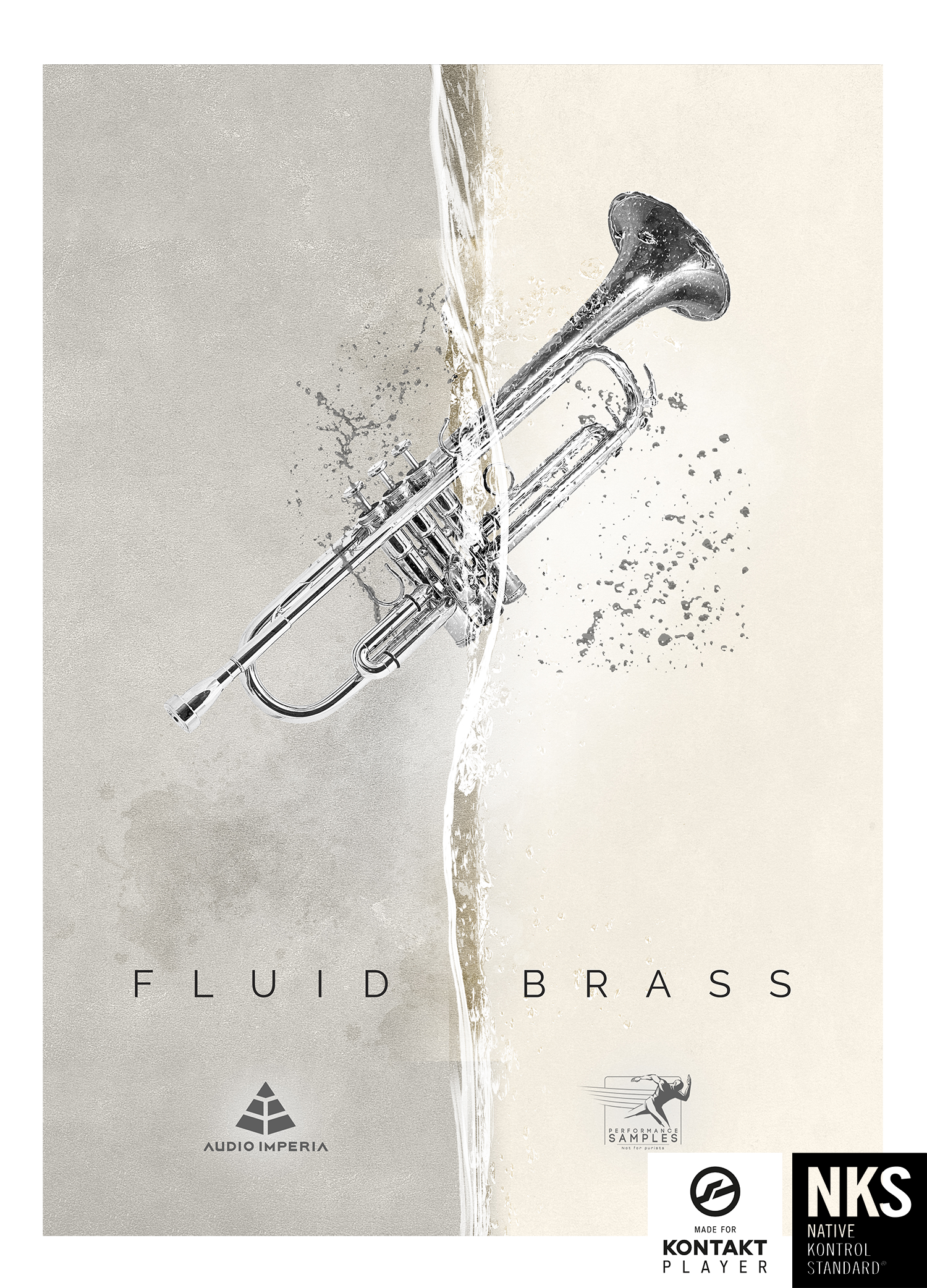 Fluid Brass
Cinematic Brass Shorts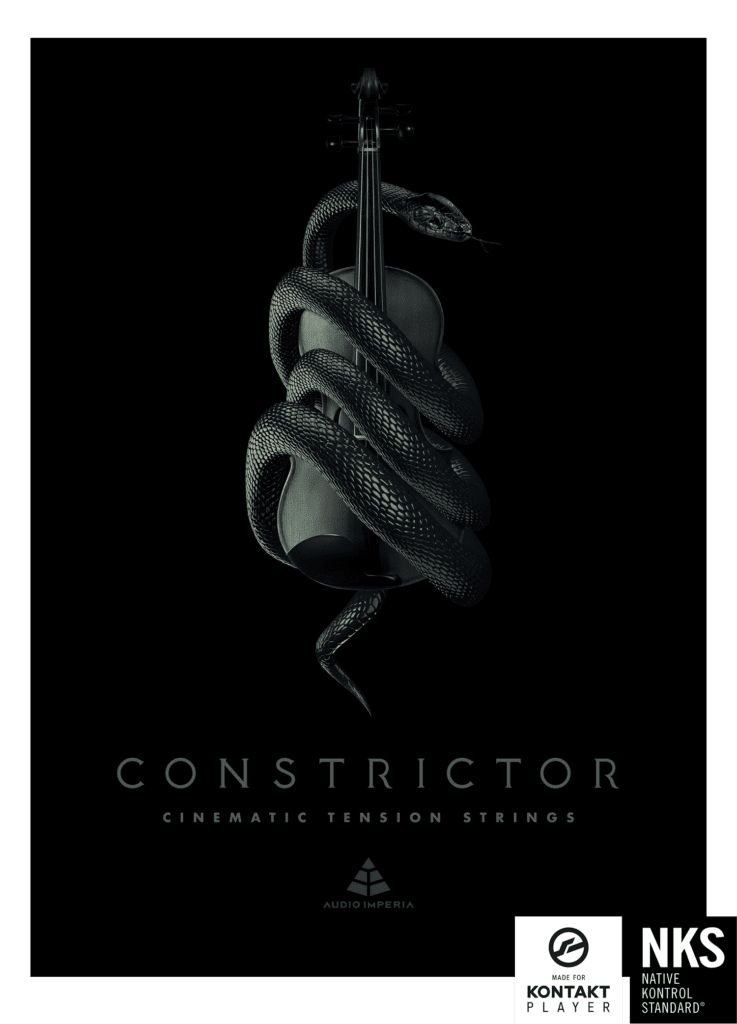 Constrictor
Cinematic Tension Strings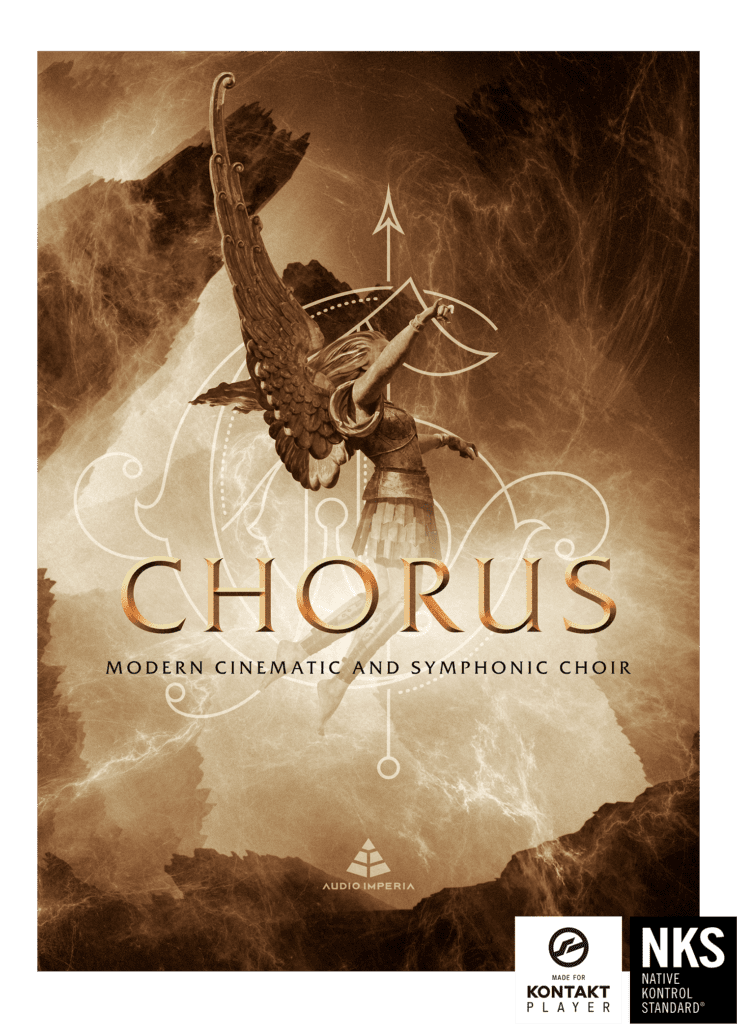 Chorus
Modern Cinematic and Symphonic Choir
The Full Details: What's Included
Loops
Risers
Shorts
Sustained
Loops
Risers
Shorts
Sustained
Loops
Risers
Shorts
Sustained
Soft Syllable Motors

Chiki Chiki
Accented Chiki Chiki

Hard Syllable Motors
Clock Syllable Motors

Tick Tock (Whispered)
Tick Tock (Tonal)
1 Bar Riser
2 Bar Riser
4 Bar Riser
8 Bar Riser
4 Bar Vibrato Riser
8 Bar Vibrato Riser
Jungle Texture Riser
THX – Unison to Random
THX – Random to Unison
THX Vibrato – Unison to Random
THX Vibrato – Random to Unison
THX Pedal – Unison to Random
THX Pedal – Random to Unison
Body Percussion

Claps
Finger Clicks
Feet Stomps
Vocal Sounds

Shouts
Short Shhhh
Short Haaah
Diminuendo Shaah
Diminuendo Haah
Vocal Textures

Airy Rituals
Tonal Rituals
Jungle Savage Textures
Evil Laugh
Evil Laugh Mouth Closed
Sustained Shh
Super Fast Tiki Tiki
Body Percussion Textures

Rain
Rain and Thunder
2 Bars Thunder
4 Bars Thunder
Cluster Textures

Low Dissonant Clusters
High Dissonant Clusters
Mic Techniques
Spot
Close
Decca Tree
Far
Mic Mixes
Modern Mix
Classic Mix
Scott Smith Mix
Dynamic Layers
Up to 3 in Long Articulations
Up to 3 in Short Articulations
Round Robins
Up to 5 in Long Articulations
Up to 9 in Short Articulations