Cinematic Pianos That Punch Through a Mix
Hybrid Pianos for Kontakt Player
Two top-quality hybrid pianos in one instrument, for the ultimate depth and versatility. Gravitas morphs between an orchestral grand and a synthetic piano engineered by top sound designers, while Red Planet layers in electric guitar for out-of-this-world tones.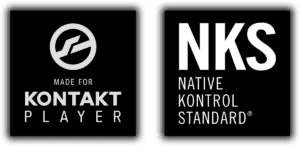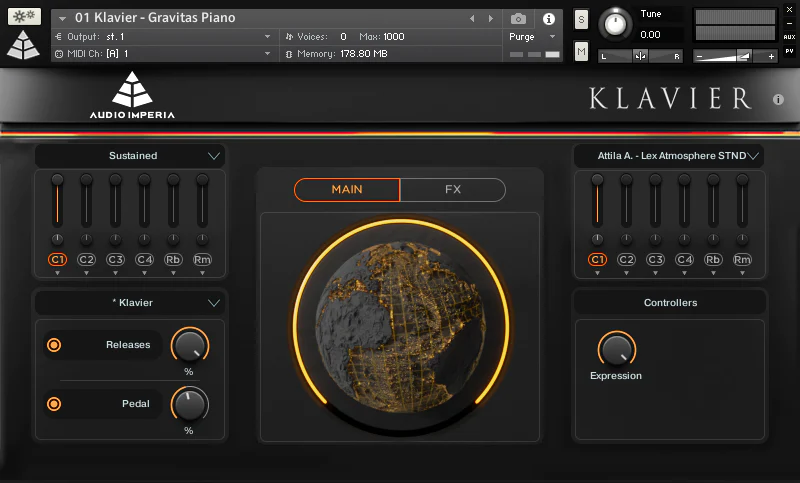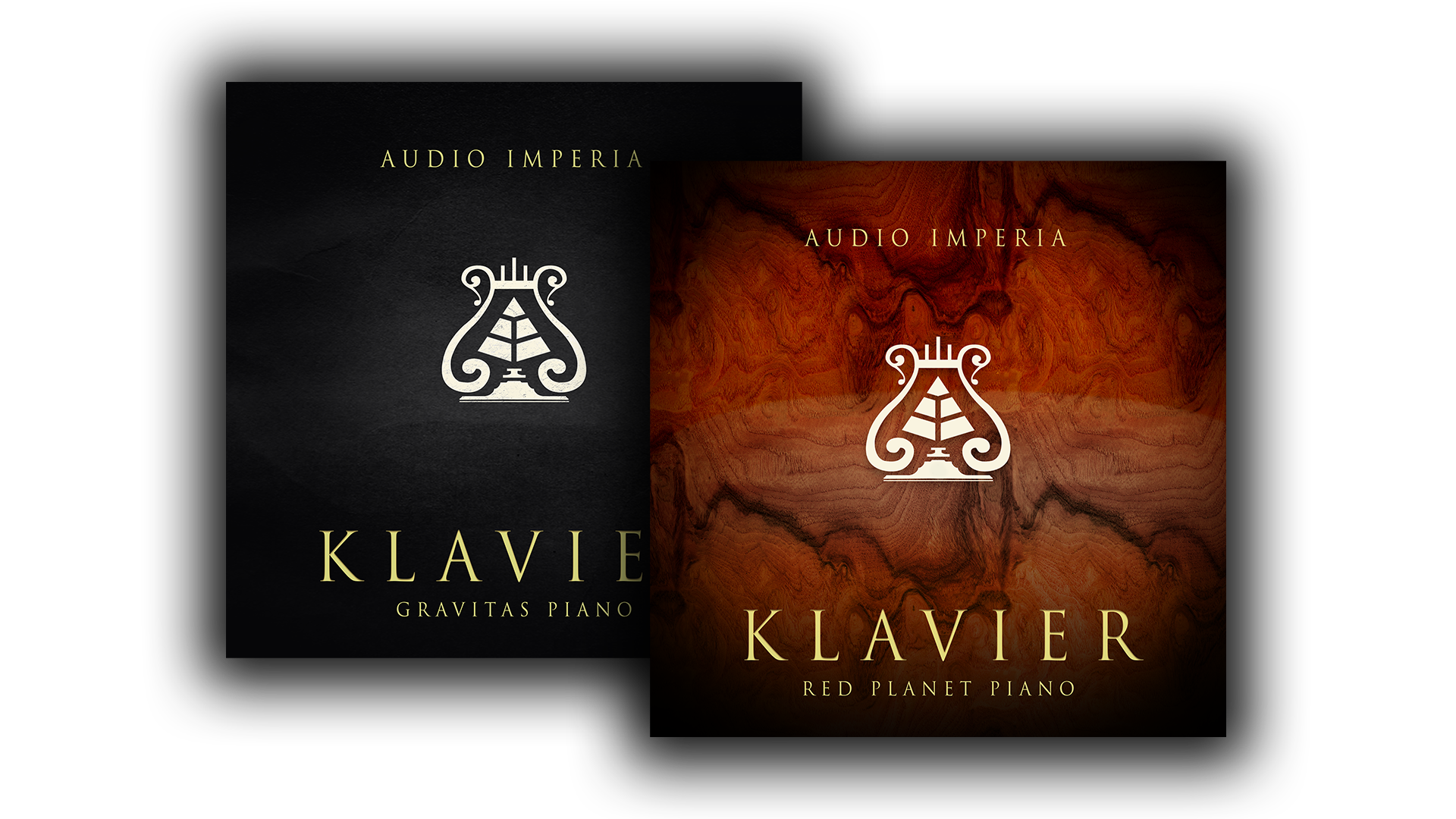 Lush, spacious, and rich in tone, Klavier is a versatile, top-quality hybrid and underscore piano instrument that is incredibly easy to use. At the core of Klavier, we have two instruments:
The first, our Gravitas Piano, allows you to morph between a deeply sampled orchestral grand piano, and synthetic piano sound design created by top trailer composers and sound designers.
The second, our Red Planet Piano, allows you to morph between the same orchestral grand and electric guitar sound design layers. With an abundance of sonic possibilities, Klavier serves as an incredibly useful instrument for a wide range of music.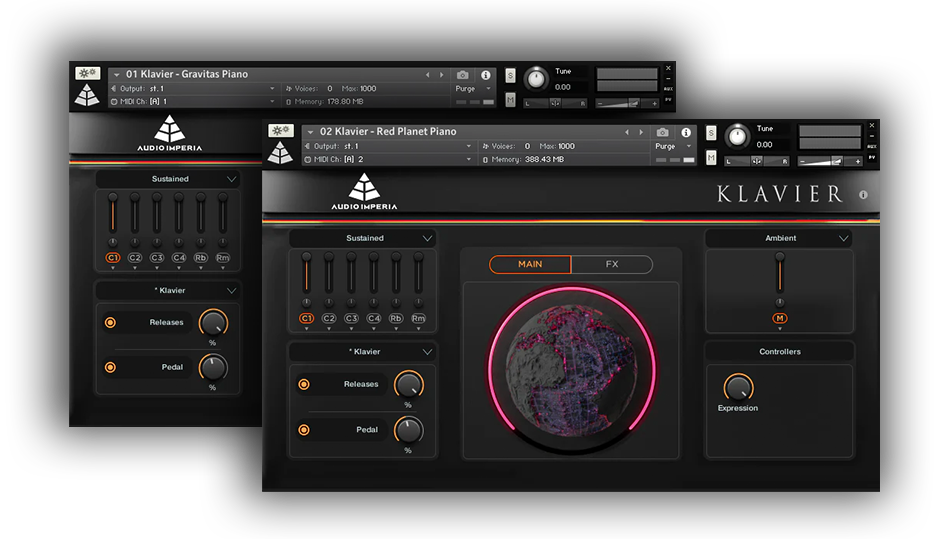 Painstakingly recorded and detailed sampling at its core, morphing into a synthetic instrument made by some of the best producers in the trailer industry.
The perfect go-to for your next trailer placement.
The same grand morphing into complex synthetic guitar sounds, recorded using the legendary and very limited Ibanez JPM90HAM.
A true blockbuster sound.
Gravitas Piano (Piano meets Sound Design)
Red Planet Piano (Piano meets Electric Guitar)
The Gravitas Piano was designed specifically for trailer music. A piano that can cut through in a big and epic mix, yet still retain a lot of warmth and depth. To achieve this, we used a set of six stereo microphones and then combined these with their corresponding sound-designed ("Synthetic") counterparts in post production.

Organic Piano: Yamaha Baby Grand Piano

2x Brauner Phantom Classic Front End Audio Microphones (above the piano)
2x DPA 4011A Cardioid Microphones (below the piano)
2x Neumann KM184 Small-diaphragm Cardioid Condenser Microphones (above the keys, one on each side of the player)
2x Neumann U87 Large-diaphragm Condenser Microphones (inside the lid)
2x Coles 4038 Ribbon Microphones (inside the lid)
2x Earthworks QTC40 Small-diaphragm Omnidirectional Condenser Microphones (room)

The Gravitas Piano comes with 35 "Synthetic" presets, made by some of the best producers in the trailer industry. These "Synthetic" presets can be accessed via the preset control on the "Synthetic" side of the piano. The "Organic" piano offers both Sustained and Staccato articulations. All of the "Synthetic" presets were made using the original samples from the "Organic" piano. No synthesizers or other instruments were used, just pure sound manipulation and sound design.

Attila Áts
Bryan Leach
Danny Cocke
Jeremiah Pena
Joshua Crispin aka Generdyn
Paul Ortiz aka Chimp Spanner

"Klavier Gravitas Piano and Red Planet Piano are absolutely gorgeous. Very strong and intimate but also powerful with deep rich ambiances and luscious trails. A classic, natural sounding piano with fantastic effects and a very clean and easy interface, thanks Audio Imperia for such a beautiful instrument." Rod Abernethy – Composer: Rage, Deadspace

The "Red Planet Piano" was heavily inspired by the movie adaptation of Andy Weir's "The Martian". Harry Gregson-Williams' score is absolutely amazing and inspired us to create an "outer space" version of the Klavier.

The Red Planet Piano shares the same organic sample pool used for the Gravitas Piano. But to get that particular "outer space" electric guitar sound, we created a number of complex guitar samples. They are designed to match that lush and wide sound that you need to evoke that feeling of depth and space. This, combined with the organic piano, creates a truly unique sound.

We used a blend of the neck (humbucker) and the split-coil (single coil) position of the very limited Ibanez JPM90HAM. A perfect blend of the single coil twang and directness, and the warmth and depth of the neck humbucker. The initial recordings were recorded via direct input, and we then reamped the recordings through various amp and fx signal chains.
KEY FEATURES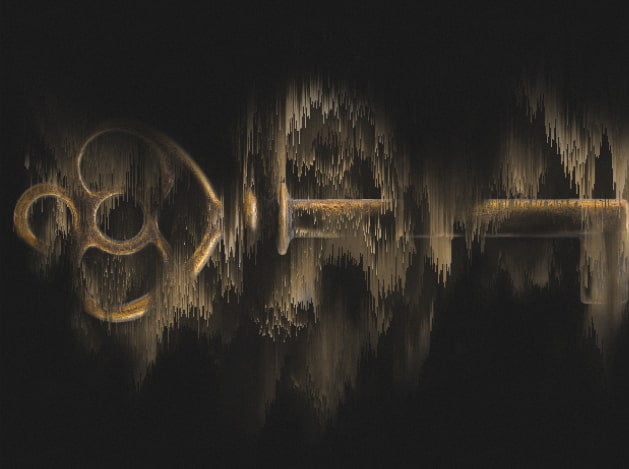 AT A GLANCE
Made for the free Kontakt Player, Version 6.7.1 or higher.
NKS compatible.
Two top-quality hybrid pianos in one instrument, for the ultimate in-depth and versatility.
Approximately 24.10 GB installed.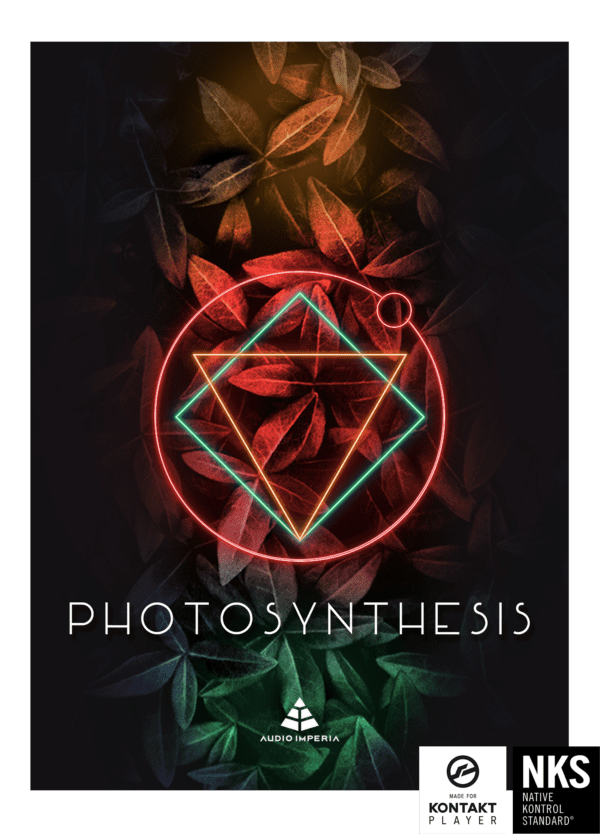 Photosynthesis
Otherworldly Cinematic Sounds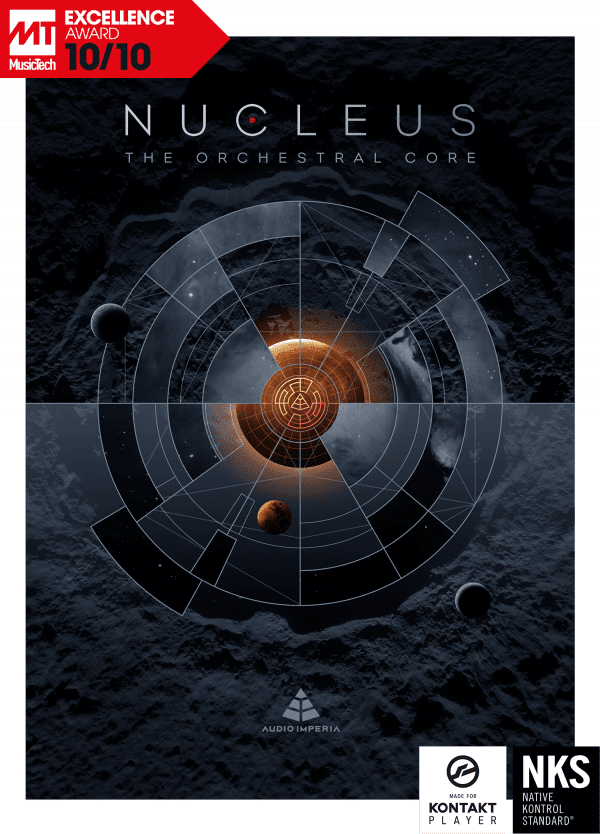 Nucleus
The Orchestral Core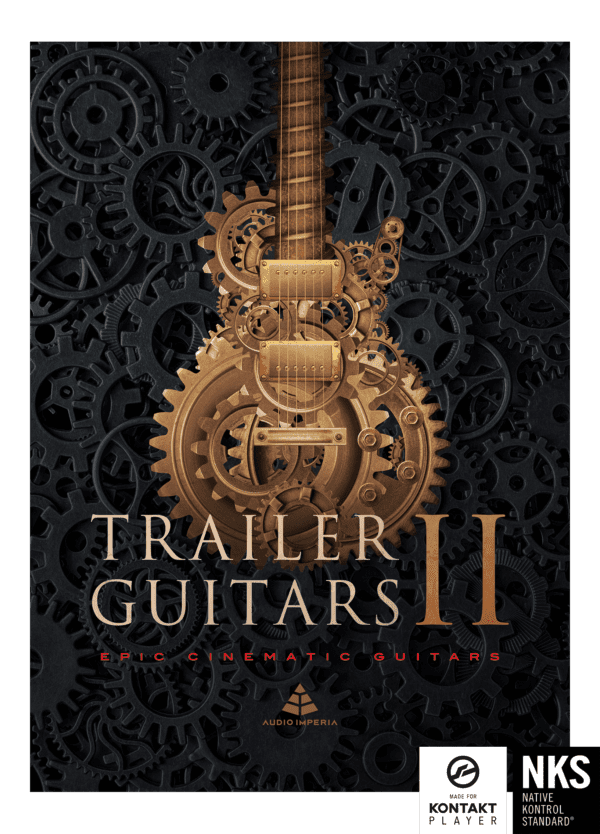 Trailer Guitars 2
Epic Cinematic Guitars
The Full Details: What's Included
Synthetic Piano Layers:
Lex Atmosphere STND
Lex Atmosphere STAC
Lex. Lush Piano STND
Lex. Lush Piano STAC
Stry. Plate STND
Stry. Plate STAC
Stry. Shimmer STND
Stry. Shimmer STAC
Argira
Bantui
Elu
Inverno Anima
Khalidah
Lumina Verden
Omra Sunet
Oscuro Domhan
Piano Vandfald
Unelma Espuma
Velo Alma
Voda Piano
Master STND
Master STAC
Aidas STND
Aidas STAC
Elara STND
Elara STAC
Leda STND
Leda STAC
A Good Space STND
A Good Space STAC
Cadence STND
Closer STND
Closer STAC
Crystals STND
Crystals STAC
Follower STND
Follower STAC
Traveler STND
Traveler STAC
Warm Reverse STND
Warm Reverse STAC
Jeremiah Pena
Jeremiah P. – Infinite
Jeremiah P. – Permanent
Jeremiah P. – Progression
Jeremiah P. – Rolling
Joshua C. – Dark Piano STND
Joshua C. – Dark Piano STAC
Joshua C. – Grave Piano STND
Joshua C. – Grave Piano STAC
Paul O. – Spacey Formant STND
Paul O. – Spacey Formant STAC
Paul O. – Spacey Synth STND
Paul O. – Spacey Synth STAC
Synthetic Guitar Layers:
Ambient
Black Hole
DI
Double Octaves
Echo Room
Grey Skies
Locker Room
Organic Spheres
Shimmering Science Amp
Shimmering Science DI
Ultraverb
Piano Mic Techniques
C1 (2x Brauner Phantom Classic Front End Audio Microphones (above the piano))
C2 (2x DPA 4011A Cardioid Microphones (below the piano))
C3 (2x Neumann KM184 Small-diaphragm Cardioid Condenser Microphones (above the keys, one on each side of the player))
C4 (2x Neumann U87 Large-diaphragm Condenser Microphones (inside the lid))
Rb (2x Coles 4038 Ribbon Microphones (inside the lid))
Rm (2x Earthworks QTC40 Small-diaphragm Omnidirectional Condenser Microphones (room))